Ployprathip International Law Office (PILO)
ABOUT PILO
Ployprathip International Law Office (or PILO) is a full-service, international law firm based in Thailand, but with strong global connections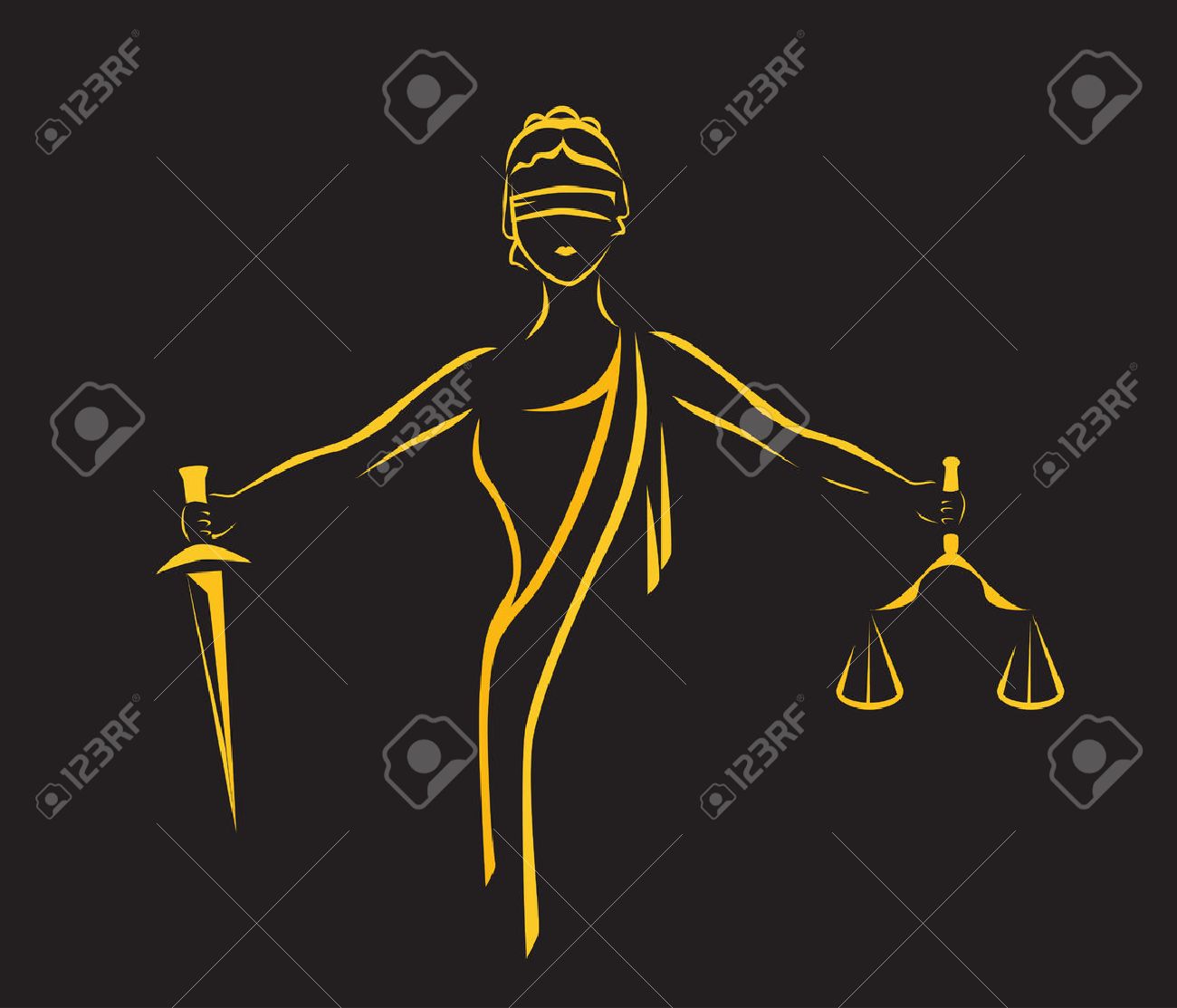 We aspire to acquire a profound understanding of our clients in order to provide legal solutions that create long-term value. To accomplish this, we endeavor to understand each client's business, industry, and any other pertinent aspects such as mission statements, vision statements, and corporate values. It is this attention to detail and level of commitment you should expect from a legal adviser.
"All men dream, but not equally. Those who dream by night in the dusty recesses of their minds, wake in the day to find that it was vanity: but the dreamers of the day are dangerous men, for they may act on their dreams with open eyes, to make them possible."
– T. E. Lawrence
Endless Possibilities in a Single Theme!
The possibilities are truly endless so take a look at what other have done using the U-Design them and decide for yourself. No two websites made with U-Design will ever look the same.
Easy and fun to work with
Very customizable
Clean and secure code
New features added all the time
Always up to date
Amazing demo templates
Responsive and mobile ready
Parallax support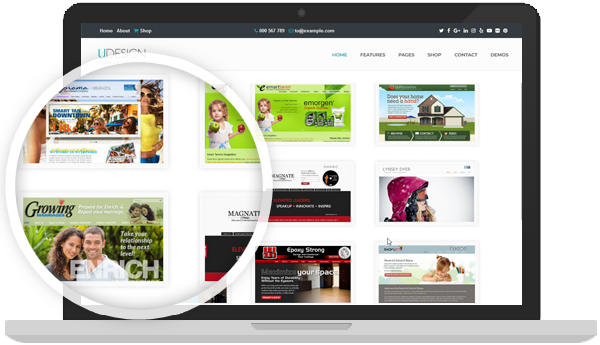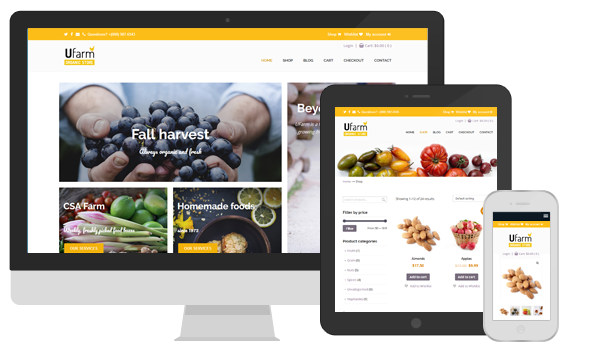 WooCommerce Integration
U-Design theme is now fully compatible with WooCommerce! A demo site has been setup HERE to demonstrate the U-Design – WooCommerce plugin integration. Start selling your products today.
Transform your WordPress website into a thoroughbred eCommerce store. Delivering enterprise-level quality and features, backed by a name you can trust.
Support and Documentation
U-Design theme has been known for outstanding 24/7/365 support. You get access to a support forum packed with useful information to help you setup your site. Response time for new queries is under 6hrs (usually a lot quicker).
The theme comes with extensive documentation supported with screenshots as well as instructional videos for areas where people might find additional help useful.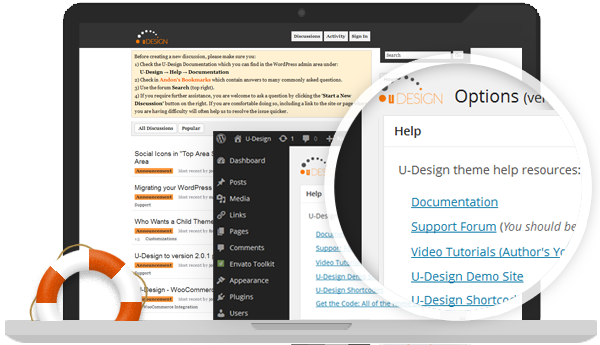 Great look on mobile devises!
Responsive & Mobile Ready!!! U-Design theme has a fully responsive layout. It fits perfectly on various displays and resolutions from regular desktop screens to tablets,iPads,iPhones and small mobile devices. Feel free to try it out!
The theme offers two responsive menus, additionally you have the option to assign a different logo to be used for the mobile version of your site and more. A note for those who do not require responsive layout, it is optional so they can disable it if they wish to.
SEE LIST OF FEATURES
Ployprathip International Law Office is a member of Mackrell International (MI), a network of independent law firms based in London with 90 member firms located in 170 offices in over 60 countries consisting of over 4,500 lawyers. The MI network offers global expertise and local influence.

Colorpick each element to create a unique look and feel
Background uploader for 5 areas, box or fluid layout
Responsive and Mobile Ready with Retina Ready images
SEO Optimized and compilable with top SEO plugins
Solid and clean code and ongoing updates you can count on
Best support money can buy
Woo Commerce compatibility
100% Translation & Multilingual Ready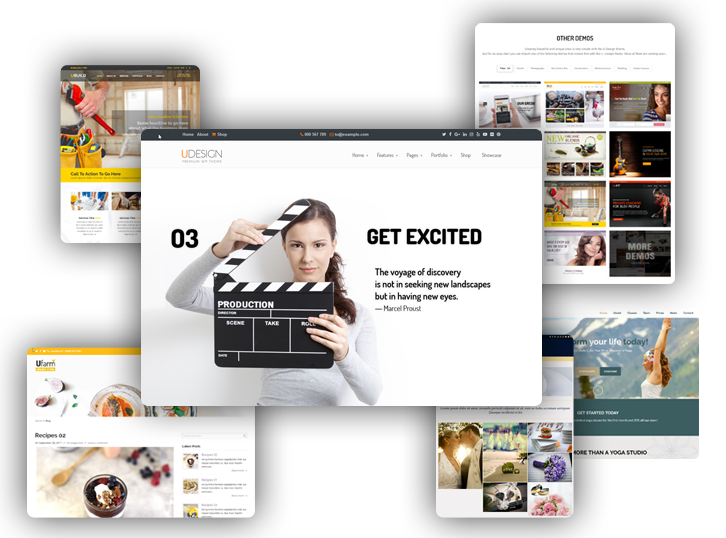 This is simply the best WordPress theme for any kind of website (not just corporate). Just be patient when configuring. There are so many options and you can change everything without coding or technical knowledge. The documentation that comes with the theme is so elaborate with images (screenshots) that you won't need to ask any questions. It's as professional a theme can get!
Happy with my purchase. Thanks to the developer & Envato!
Cheers!
– zipbasket – on ThemeForest.net
MORE USERS' REVIEWS:
Join the

48 000 +

Happy Users of U-Design Theme and see why they

love

it so much!
"Seriously this is the most versatile and customizable theme, and ON TOP of that, internq7 provides AMAZING support with quick response times. I have purchased many themes and frameworks from themeforest, and have dealt with many of the other designers/developers, internq7 gets 5 out of 5 stars for quality of design, service and support." — Consultoria